Meet the BATCO apprentices! All attendees of the elite public arts high school Ruth Asawa School of the Arts, our interns shadow and assist current and upcoming productions. They get hands on experience producing, stage managing, directing, and everything else in between that goes into putting on a show and running a theatre company.
Photographed is our 1st Apprentice, Isabel Hansen, in SFYT's "The Burials". Interested in becoming a BATCO Apprentice? Email info@sfbatco.org
BATCO MENTOR SERIES FEATURING BROADWAY PROFESSIONALS
Past Broadway Mentors & friends of Batco have been...
@ 5 PM and we are HYPED!!!
Join the Cast from Tony Award Winning Broadway Musical
The Color Purple
Monday, May 21, 2018
5 PM - 6:30 PM
African American Art & Culture Complex
762 Fulton St. San Francisco, CA 94102
Bring a prepared monologue and/or song of your choice and receive feedback from the mentors. Everyone is welcome to attend & join the conversation.
RSVP at info@sfbatco.org.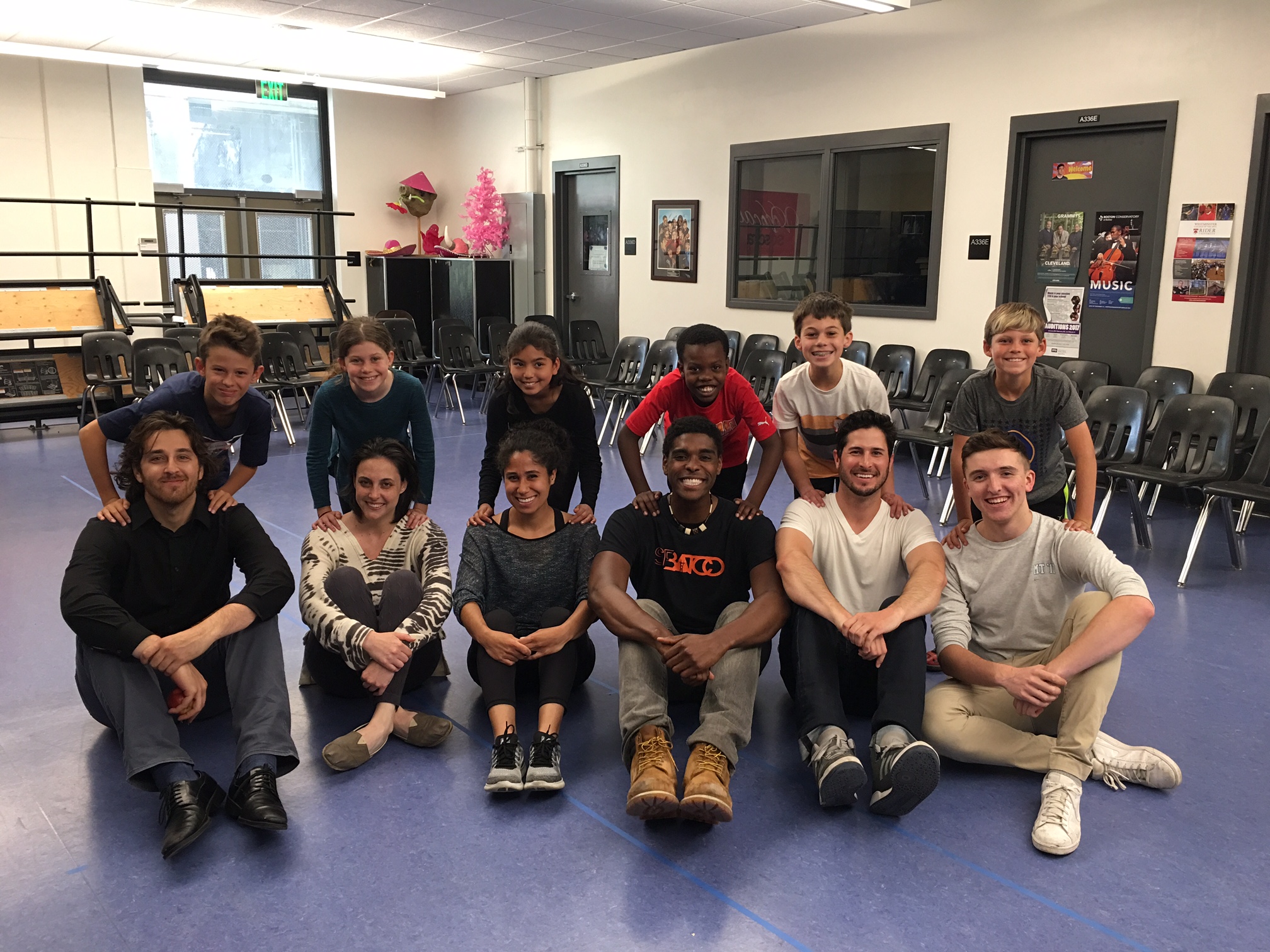 RAGTIME REVIEWS AND PRESS
MENTOR SERIES
Get training in singing, dancing, acting, and auditioning from conservatory trained theater professionals
High-school and College students have the opportunity to hone their skills and learn how to ace a college audition in these 1-2 week semi annual mentorship workshops.
PUT YOUR BEST FOOT FORWARD
June 22 - July 3, 2015
This 2-week summer intensive for young emerging theater professionals offers the opportunity to strengthen your acting, singing, dancing and auditioning skills. Sharpen your craft and learn what it takes to be a working actor, then show the world what you've got in a final showcase at The Harvey Milk Center for the Arts. This intensive is for youth aged 16-23 who are exploring a career in theatre or preparing for college auditions.
Mentors include SFBATCO founders Marcelo Pereira, trained at Syracuse University, who has performed in, produced, and directed shows off-Broadway including An Evening with Kathy Crosby at Lincoln Center, and Rodney Earl Jackson Jr., trained at Carnegie Mellon University, who has appeared on Broadway in Book of Mormon and in the first national tour of Motown.
Tuition for the program is $100 payable by cash or check to SFBATCO
Scholarships available
1st week @The Rooftop School
443 Burnett Ave San Francisco, CA 94114
Monday-Saturday 2:30pm-6:00pm
2nd week @ Harvey Milk Center for the Arts
50 Scott Street, San Francisco, CA 94117
Mon-Fri 12:00-5:00
COLLEGE PREP WORKSHOP
December 13-14, 2014 @ Harvey Milk Center for the Arts
Prepare yourself select and perform an audition monologue, a one minute up-tempo/down-tempo song, practice a dance call audition, and learn about the best performing arts program for you.
Mentors include graduates of theater programs Carnegie Mellon University, Syracuse University, University of Miami, PCPA, and Stanford University.
Tuition is $40. Scholarships available.